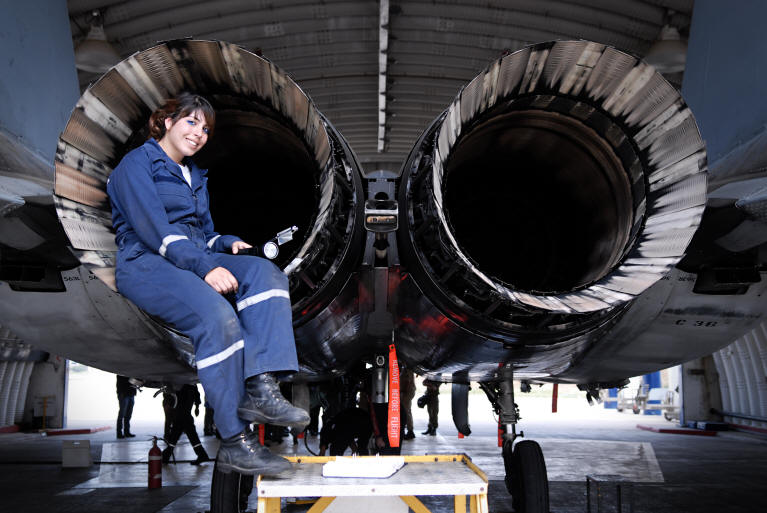 An airplane technician sits on an F-15 in the Hatzerim Air Force Base in Israel /
Technicienne aéronautique assise sur un F-15 à la base aérienne d'Hatzerim en Israël
Source : Wikimedia Commons
Routine maintenance check being carried out on a Boeing C-17 Globemaster III large military transport aircraft
at Charleston Air Force Base, South Carolina, USA
Contrôle de maintenance périodique effectué sur un avion gros porteur Boeing C-17 Globemaster III
à la base aérienne de Charleston en Caroline du Sud (États-Unis)
Source : Wikimedia Commons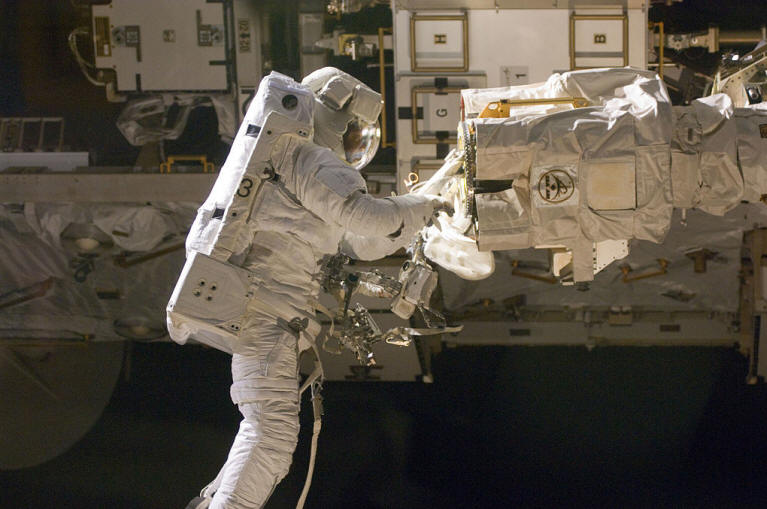 During a six-hour, 37-minute spacewalk, NASA's astronauts Robert L. Satcher Jr. and Mike Foreman, installed a spare antenna to the international space station's backbone /
Au cours d'une sortie dans l'espace de six heures et 37 minutes, les astronautes de la NASA, Robert L. Satcher Jr. et Mike Foreman, installèrent une antenne de rechange sur l'armature de la station spatiale internationale
(source : Wikimedia Commons)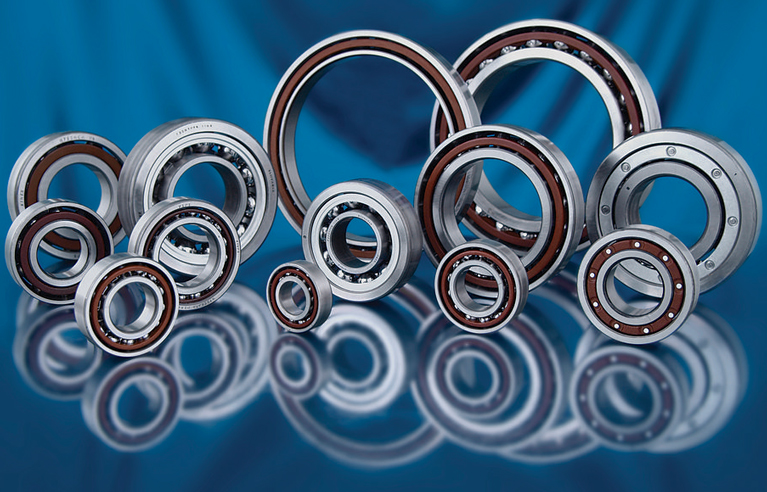 Precision bearings / Roulements de précision (source : Wikimedia Commons).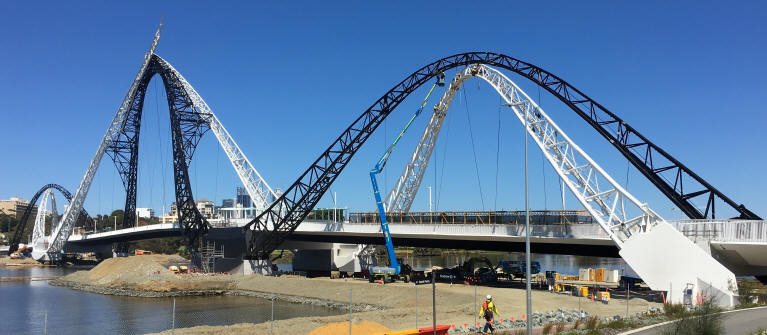 Final stages of building Matagarup bridge at Perth, Western Australia
Achèvement du pont de Matagarup à Perth, Australie occidentale
JarrahTree - commons.wikimedia.org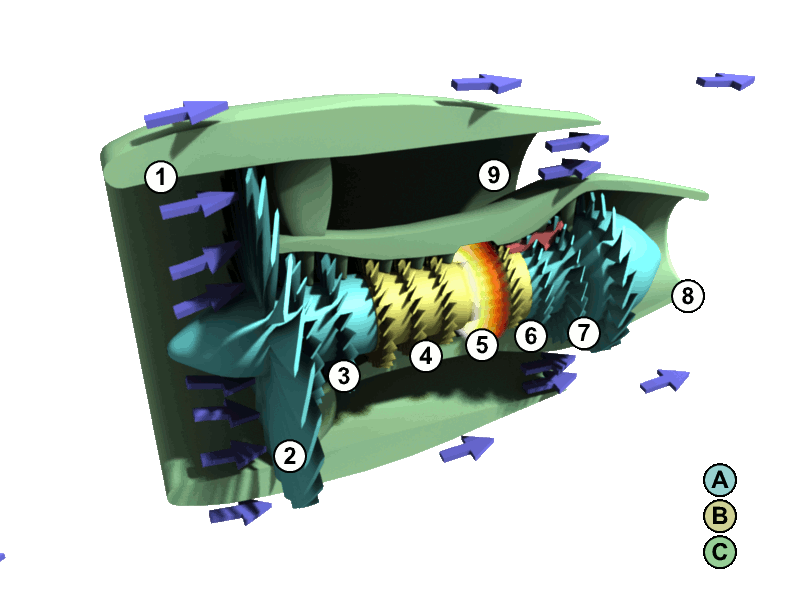 An animation of a turbofan engine, made in Blender, labels made in Inkscape - Auteur : Richard Wheeler (Zephyris). Source : commons.wikimedia.org
A - Low-pressure spool - B - High-pressure spool - C - Stationary component
1. Nacelle - 2. Fan - 3. Low pressure compressor - 4. High pressure compressor - 5. Combustion chamber - 6. High pressure turbine - 7. Low pressure turbine - 8. Core nozzle - 9. Fan nozzle.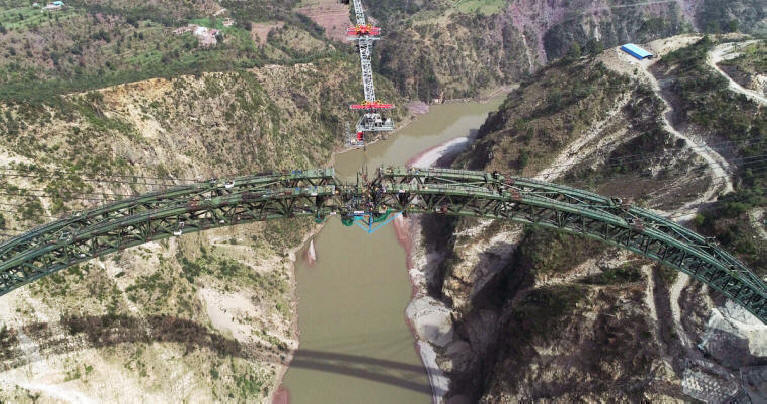 Closure of the arch of the railway bridge over river Chenab in Jammu and Kashmir, India
Fermeture de l'arche du pont ferroviaire sur la Chenab dans le Jammu-et-Cachemire (Inde)
hi-res version, click here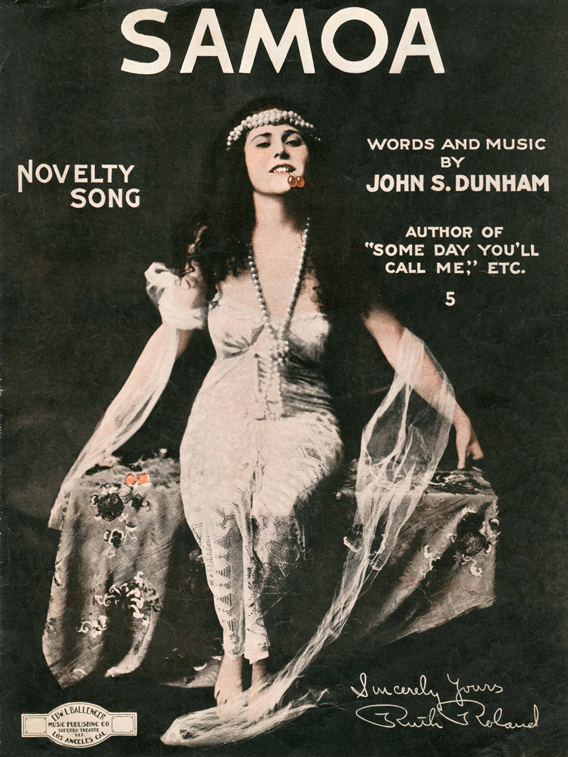 Sheet music cover of the song SAMOA composed by John S. Dunham in 1916.
The beautiful and comely young woman is the American film actress and producer Ruth Roland (1892-1937).
Couverture de la partition musicale de la chanson SAMOA composée par John S. Dunham en 1916.
La belle et accorte jeune femme est l'actrice et cinéaste américaine Ruth Roland (1892-1937).
Source : Wikimedia Commons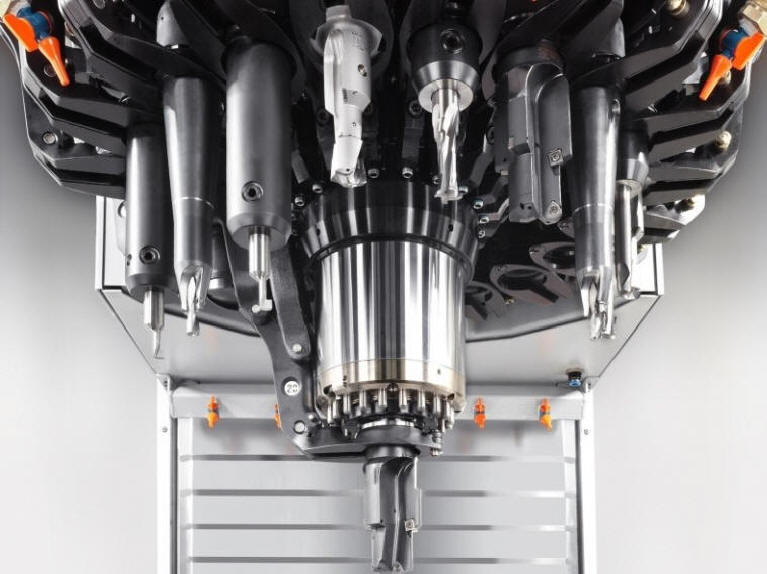 Automatic tool changer from Chiron Werke GmbH / Changeur d'outils automatique de la société allemande Chiron
source : Wikimedia Commons